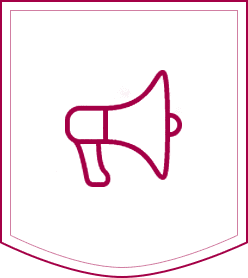 When disaster strikes, Crisis Communication takes over!
If your organization is facing a crisis, communicating with customers, employees, vendors, shareholders and members of the media can be a very slippery slope; one that should be carefully planned and rehearsed well in advance. Sending out the wrong message is bad enough, but saying nothing is arguably worse. Utilizing a professional crisis communications manager is an important investment to preserve or restore your organization's image and reputation.
In an era where the news cycle is 24/7 and your target audiences receive information at all hours of the day and night from many different platforms, it is not a viable option to bury your head in the sand and wait for everything to blow over. Your constituents and members of the media have a right to know exactly what is going on and what steps are being taken to mitigate the crisis.
What does a crisis look like for your organization?
Accident with equipment or machinery?
Inappropriate posts to social media?
Criminal activity within the organization?
Preparation is crucial!
"The ultimate measure of a man is not where he stands in moments of comfort and convenience, but where he stands at times of challenge and controversy." - Martin Luther King, Jr
There is no room for "reactive" when a crisis occurs. It is in your organization's best interest to be proactive and develop a crisis communications plan ahead of time. When your company has a well-thought-out crisis communications plan at the ready, it can make all the difference when the crisis does occur. Debbie Goetz Media Connections will work with you to develop a plan and assist with execution of the plan should that be necessary. We will help you evaluate the possible risks and threats your organization faces and determine appropriate strategies and courses of action for handling those threats and communicating about them to your constituents and to members of the media.
Contact Debbie Goetz Media Connections today for a complimentary crisis analysis.
Our clients have been features in regional and national outlets including: