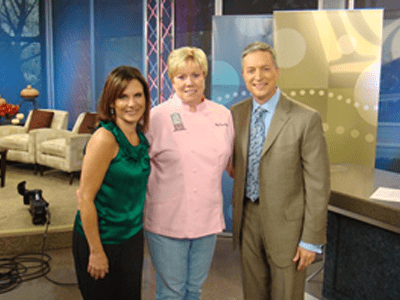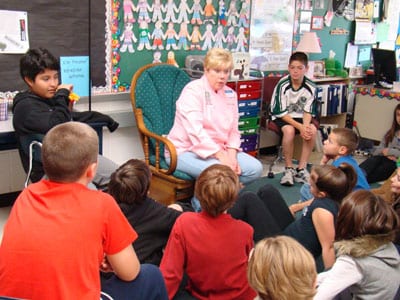 Karen McGinn
Heaven on a Plate
Karen McGinn of Heaven on a Plate Personal Chef Service came to Debbie Goetz Media Connections for help with publicizing her visit to the White House and her involvement with Michele Obama's "Chefs Move to Schools" program, an offshoot of Mrs. Obama's "Let's Move" campaign to fight childhood obesity.
After her return from the White House, Karen was featured in a KYW News Radio story by Brad Segall about her visit to the White House. Karen spoke about her partnership with Newtown Elementary School and how she educates students, parents, administration and nutritional staff about healthy eating and making healthier choices in their daily diet.
In addition, Karen was interviewed by Dr. Craig Wax for his radio program "Your Health Matters" on Rowan Radio. She was also the subject of articles in the Courier Times, Bucks County Herald and W4 Karen McGinn with LuAnn Cahn and Bill Henley on the 10! Show magazine. Karen recently appeared twice as the guest chef on NBC Philadelphia's 10! Show. Karen was featured in an article in Bucks Life Magazine and a human interest column in theIntelligencer/Courier Times. She was also interviewed for a wellness series onThe Philadelphia Agenda with Brad Segall on WOGL 98.1FM.