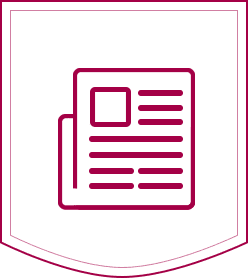 Cultivating Relationships with Members of the Media
Media relations is the process of developing relationships with members of the media in a wide range of news outlets including: newspapers, magazines, television, radio, bloggers, and more. Our team has a wide network of connections with the most popular media outlets in the Delaware Valley and across the nation.
The key to forming lasting bonds with media outlets is to understand their operations inside and out. Learning their areas of interest and using that information to appropriately time your pitches is what we do best!
Developing Targeted Media Lists
When you have a story that needs to reach a particular outlet or member of the media, it's crucial to have a team working for you that has all of the right contacts. Do you need a local audience for an event? Does your story need the eyes and ears of people in a specific industry? Debbie Goetz Media Connections can develop the perfect targeted media list for your specific project, event or story. Understanding the media outlets your followers or target audiences go to for information, identifying additional media outlets that will help you reach a new audience, and examining the outlets currently being utilized are critical for building the most effective media list for your pitches and news releases.
Developing Press Kits
Introduction to yourself and your business
Your Mission
Testimonials
Frequently Asked Questions
List of Notable Clients
Services Offered
Packages and Rates
Statistics (if applicable)
Processes
News Coverage
Contact Information
When will media relations help you?
Media relations provides critical, third-party endorsement for a product, service, issue or organization. Debbie Goetz Media Connections can provide media relations assistance for your:
New product or service launch
Unique business activity or initiative
Event or fundraiser
Public affairs issue
Human interest story
Our clients have been features in regional and national outlets including: