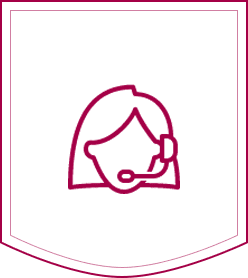 How can YOU get noticed?
Do you have an interesting or unique product, service or story you think would be of interest to the media but you don't know how to make it happen?
We have years of experience evaluating story ideas and connecting people, businesses, and organizations with members of the media who report, write, or blog about a wide range of topics. Media attention raises awareness and credibility. Credibility can lead to sales, donations, interest, interview opportunities, speaking engagements and more!
Contact Debbie Goetz Media Connections today to discuss how we can help you get noticed!
What are people saying about Debbie Goetz Media Connections?
Debbie is detailed oriented and always gives 100% to her clients. She has a huge network and makes things happen.

Debbie Goetz has made a demonstrable, positive impact on our Social Media presence as well as overall marketability. Her positive (MUST DO) attitude permeates every interaction with her and her team. We enthusiastically recommend Debbie Goetz Media Connections!

Debbie takes a hard and honest look at your position within your industry and tells you what needs to be done to take it to the press. She looks at where you are, where you want to go, and then maps out simple strategy to get you to where you want to be. When working with Debbie you feel her advice is coming from her heart as well as her expertise and, most importantly, she wants you to succeed.

Debbie is extremely detail oriented. She always goes above and beyond all expectations. She has been my right hand in starting The Ted Lindeman Outreach Foundation.

Debbie has direct connections to contacts in the media and can get you on TV, radio or in print in record time. Debbie has successfully assisted Network Now and many of our members. Need a Media Connection? Debbie Goetz is the answer.

I have known Debbie for several years and she is the ultimate business & personal networking professional. Debbie seems to know everybody in the area and she genuinely wants to help others succeed. Debbie goes out of her way to help connect people or companies to opportunities that they may not be able to achieve easily on their own. When Debbie commits to a cause or a project you know it will be done efficiently and completely. I would highly recommend Debbie to help you or your business get connected to other professionals in the area.

It is my pleasure to provide a personal recommendation for Debbie Goetz both in her capacity at Yours, Mine and Hours and Debbie Goetz Media Connections. You won't find a more dedicated and tireless media consultant! Deb works for her clients as if she was working for herself and provides expert and professional services to her clients. If you ever need to get the word out to your target audiences, Deb is who to contact!

I am delighted to offer this recommendation for Debbie Goetz, who is the facilitator of Longevity Solutions. I greatly admire Debbie's keen business sense, attention to details, focus and enthusiastic personality. Through her connections and determination, she has opened many doors to the media for our group, which have benefited us tremendously. Debbie also recently helped make an important media connection for me for which I am most grateful. Working with Debbie has been a joy. I highly recommend her to anyone seeking assistance with business services and media promotion.

Debbie Goetz goes the extra mile in promoting events with devoted passion and ingenuity in the field of media communications. She is always broadening her network, establishing her as a forerunner in today's busy media marketplace.

Debbie created a press release for me and my company, New Hope Divorce Mediation, LLC. I was so impressed with her writing and organizational skills. The quality of her work was outstanding. She submitted the press release to all the right media connections. The results went viral and the calls came in. She is putting my company on the map. I couldn't have asked for anything more, yet she continues to support my efforts to promote my company. Debbie Goetz is a true professional. I wish I could have checked every box in the attributes section. I can recommend her without hesitation.

Debbie is a truly amazing public relations professional. She combines her creativity, organizational skills, attention to detail and vast connections to deliver both quick and quality results for her clients. If you really want your business or organization to reach new clients and markets quickly, then Debbie is your communications specialist.

If you want to have you or your company recognized Debbie is the person to go to. She knows how to attain positive recognition and promote your services better than anyone I have encountered. She genuinely enjoys putting you in the spotlight and then supporting you throughout the process. she is a talented, creative and dynamic professional who will promote you and your business in the most effective manner.

What a pleasure it is to work with Debbie! After I returned from my visit to the White House as part of Michele Obama's 'Chefs Move to Schools' program, I decided to look into some publicity, so I gave Debbie a call. Debbie is the ultimate PR professional with a deep background of experience. She has extensive media contacts in all media and was able to arrange successful media exposure for me in several areas, including TV. She really knows how to deliver coverage for the projects she works on. And best of all, she is committed, loyal, and dependable. Thanks, Debbie!