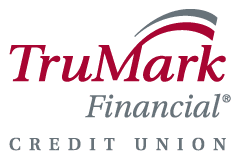 Background
TruMark Financial is one of the strongest, most progressive credit unions in the nation, offering a full range of banking, investing, and insurance services to more than 115,000 members in Southeastern Pa. Founded in 1939, TruMark Financial is headquartered in Fort Washington, Pa., and has approximately $2 billion in assets through its 22 branches, Call Center, and a suite of innovative online and mobile banking services.
Client Profile
TruMark Financial launched Building Financial Futures, to provide local schools with the financial resources needed to teach today's youth about smart saving, spending, and borrowing. Throughout the year, TruMark holds a variety of fundraisers to support financial literacy initiatives in the communities it serves.
Since 2011, TruMark Financial has relied on Debbie Goetz Media Connections to assist with PR and Media Relations for their special events, including their annual Kiss-A-Pig Financial Literacy Fundraiser, Financial Jeopardy Competition and Soccer Clinics with the Philadelphia Union. TruMark appreciates our connections with journalists and news outlets throughout the Delaware Valley region. And since 2011, DGMC has consistently delivered!
Challenge
To find new and interesting ways to position TruMark's special events to members of the local media so they will continue to cover them.
To find local celebrities and on-air talent to participate in TruMark's annual Kiss-A-Pig Financial Literacy Fundraiser.
To support TruMark's brand and mission throughout the region and the communities it serves.
Strategy
For each TruMark special event, DGMC develops press materials, lines up special guests and celebrity talent, and coordinates media relations in advance and on-site to ensure that TruMark's financial literacy initiatives receive the media attention they deserve.  DGMC coordinates interviews with local journalists, photo opportunities for attendees and special guests and makes sure that all PR and Media Relations efforts properly reflect TruMark Financial's brand and mission.
Results
Since our very first Kiss-A-Pig Financial Literacy Fundraiser in 2011, DGMC has secured talent each year to emcee, kiss the pig or talk about the importance of personal finance education. Our efforts have resulted in TV, radio, newspaper and online media coverage for every TruMark event.
Click for TV coverage of:
Kiss-A-Pig                               Financial Jeopardy                                     Philadelphia Union Soccer Clinic
Testimonial
"Debbie is detailed oriented and always gives 100% to her clients. She has a huge network and makes things happen." Randi Marmer, AVP Public Relations, TruMark Financial Credit Union